EPGdata Manager
Import, Enrich & Export your Metadata
Contact Us
EPGdata Manager: Import, Enrich and Export your Metadata
EPGdata Manager is an online tool to aggregate and enrich EPGdata. It is available as Software as a Service (SaaS) and consists of four components. Import and process all kinds of file formats, from Word to XML with the Importer. Enrich data with extra programme information using the Editor. The ImageDatabase helps you add images to your EPG and makes sure the images are shown properly on all devices, regardless of size or ratio. Use the EPGdata Manager Exporter to export enhanced data in any format, to any platform and at any time. All in a user-friendly, intuitive web interface. Available all around the world.
EPGdata Manager: a Powerful Toolkit
Our EPGdata Manager SaaS solution consists of four components. Depending on your needs, it is possible to choose between separate tools.
Importer
Use the EPGdata Manager Importer to collect metadata, from all kinds of different sources, and automatically parse them into the right, workable format. The Importer keeps you updated on which files have been processed, making any workflow more effective, less time-consuming and an easy start before the editing phase.
Editor
Easily enrich programme information with the EPGdata Manager Editor, to offer customers an immersive and complete TV experience. Add images, trailers, serial linking, cast & crew members, parental control rating, links to social media and more. The Editor allows you to save your additions. Now every time a programme appears in the schedule, your editorial work will be added. All of this in a user-friendly, intuitive web interface.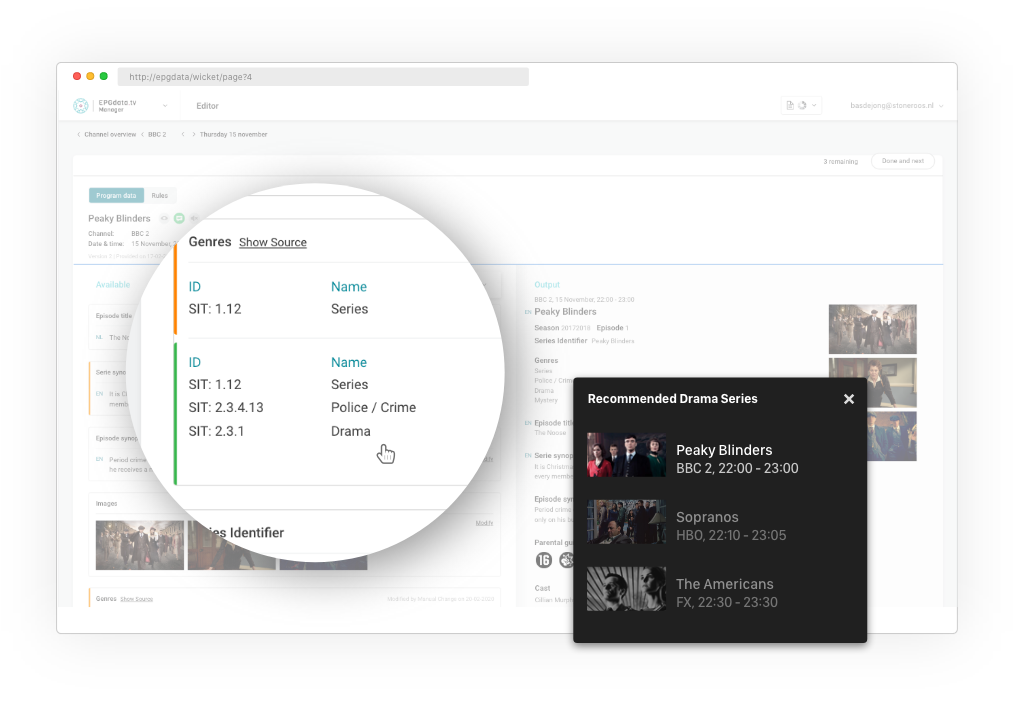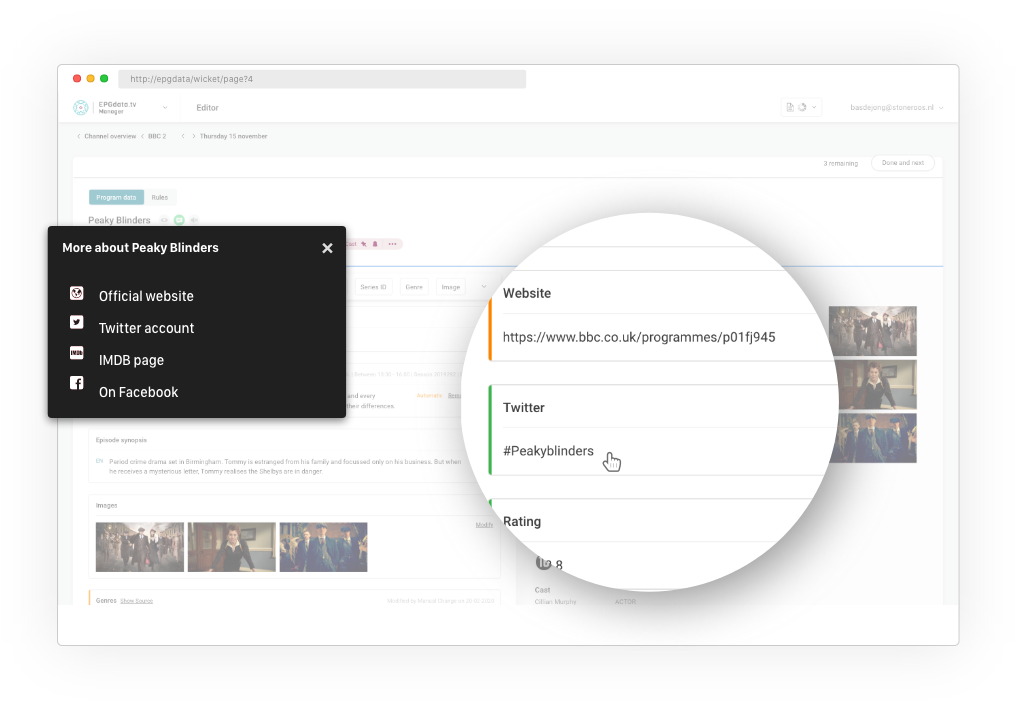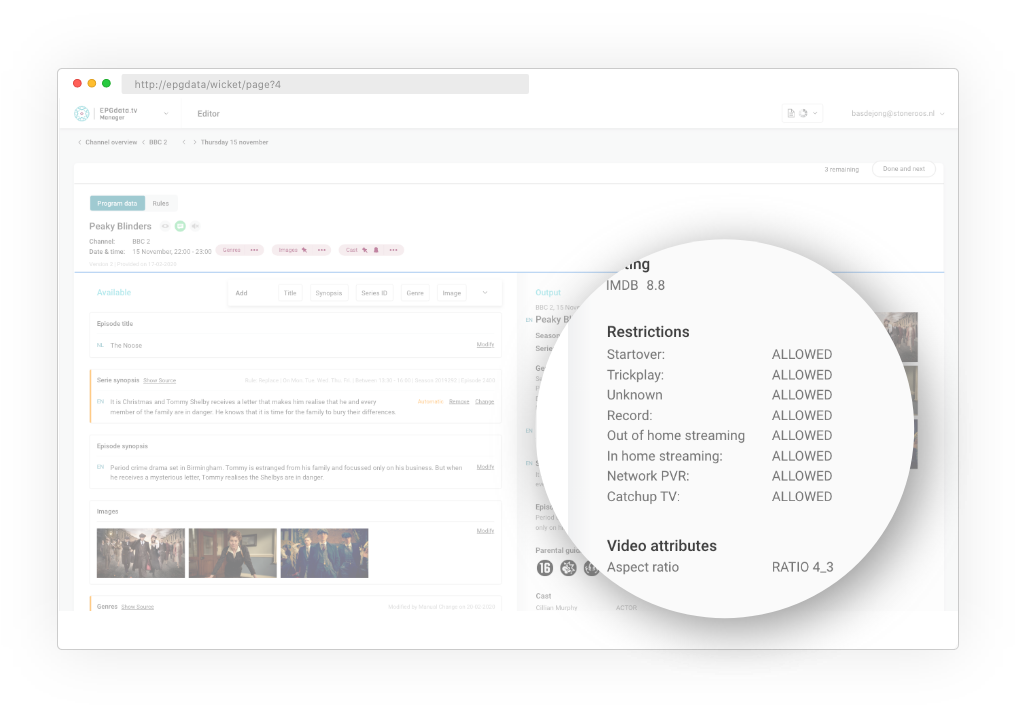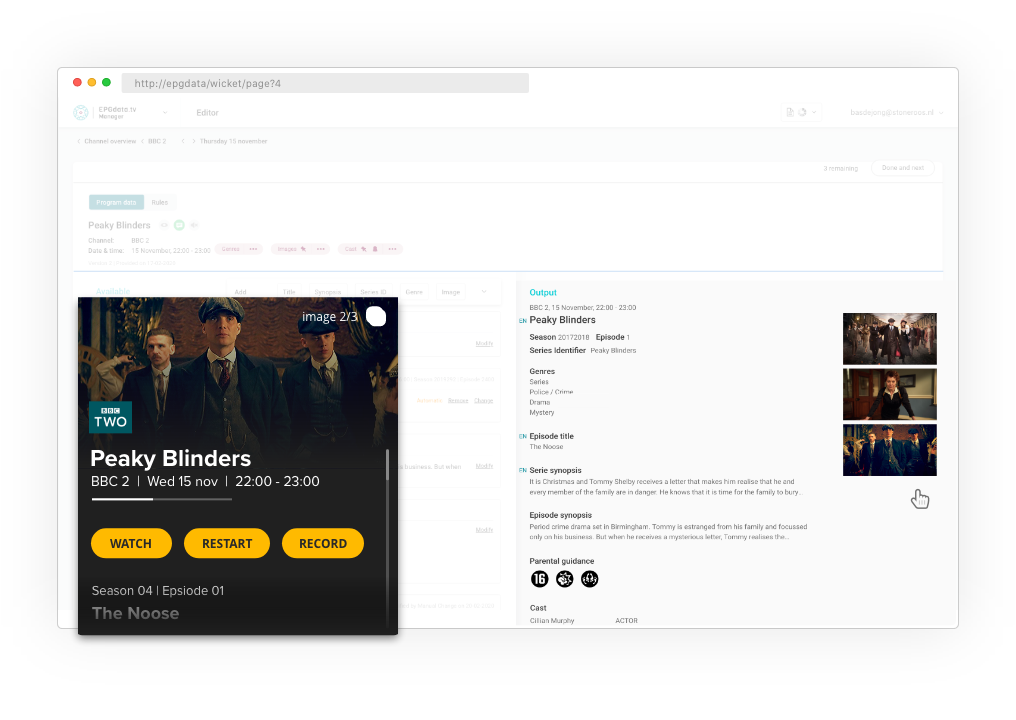 ImageDatabase
Landscape, square, portrait. Whichever ratio or size an image has, by means of a manually set focus point the EPGdata ImageDatabase makes sure that every image comes out exactly how you want it to be, regardless of device and platform. The ImageDatabase is an effective way to import images and link them to the right series, season and episode. All images are correctly credited and tagged for future references.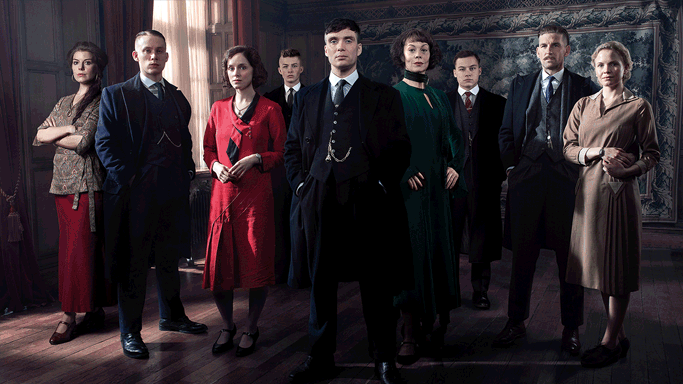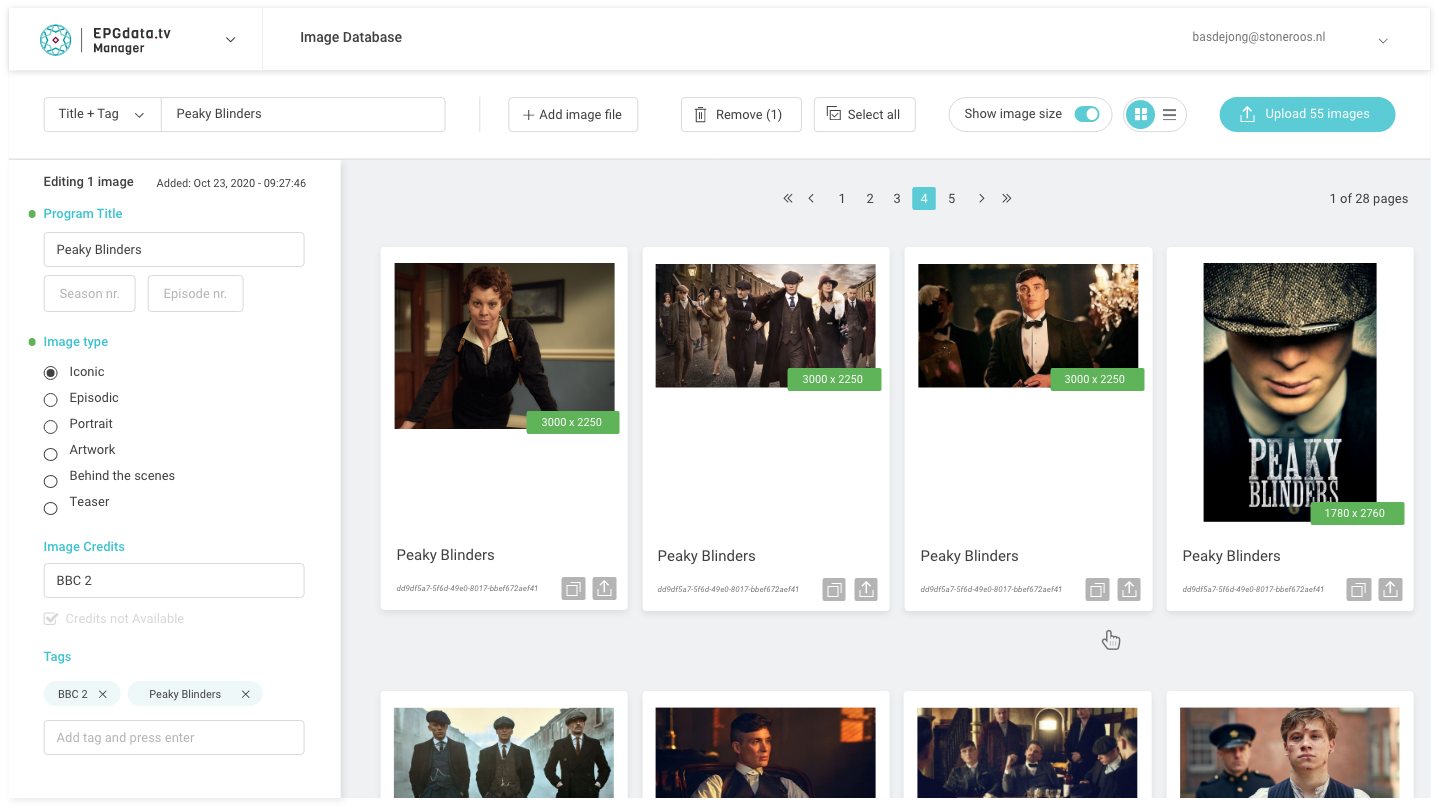 Exporter
To export your metadata to the right platform and in the right format often is a complicated and delicate matter. Use the EPGdata Manager Exporter to safely export your data in any wanted format, to any platform and at any time. The Exporter gives you a quick overview of the scheduled exports. And if an export happens to fail, the Exporter immediately shows what error has occurred, so you can take the necessary steps.